I don't know about you, but New Years Eve is one of my least favorite holidays. There's always so much pressure to have a blast and it can be so expensive! This year my plan it to stop by and hang out with some old friends and then maybe stay up late enough to see the ball drop. I just feel like the best way to start 2018 isn't with a hangover, you know?
But,  I'm still going to venture out on December 31st which means I'm going to need something to wear even though I have no plans of running to the mall. I though some of you may be in a similar position, so I put together some casual outfit combinations that have lots of classic pieces. Hopefully you can get some ideas with the pieces you have in your closet as well!
Chunky Sweater and Skirt Combo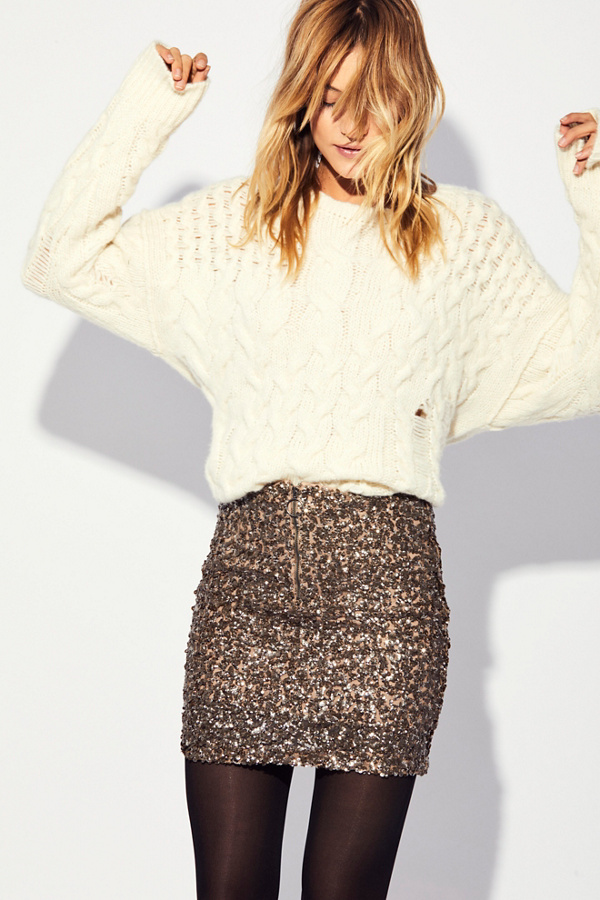 Any skirt will do, it doesn't have to be sparkly just to fit the New Year's Aesthetic. But if you are looking to pick up a sequin skirt last minute you can find it at Free People. Pairing the chunky sweater with a skirt makes for a sneakily comfy outfit while still looking the part.
Opt for Fur Instead of Sequins
Faux fur vests were a big trend in 2017 so grab yours for New Years Eve and throw it on over literally anything. It doesn't have to be a vest either. If you have a scarf or even a hat with a full ball at the top, that will do! This trend is a complete fashion statement to any outfit and is the perfect pairing with neutral pieces. And, bonus, it's highly comfortable and warm!
Long boots and Dress
I got over the knee boots for Christmas and I can not stop wearing them! They look good with everything. So if you have a pair throw them with a warm winter dress for an instant look. Dresses are awesome because they're an automatic outfit and the boots are perfect to keep your legs lean and warm as the night gets colder.
Drinking Graphic Tee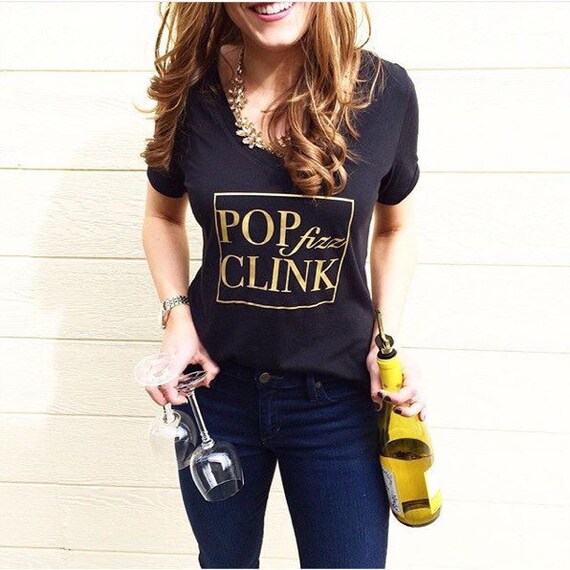 I also got a similar shirt from my mom for Christmas. I love it so much I want to wear it all the time. Mine says Pop the Champagne and I also have a shirt from J.Crew that has a print of a bunch of white wine names (Hmmm…. does that say something about me?). Nevertheless if you need a shirt to validate bringing wine or champagne, even if it's not NYE, then be sure to grab one of these shirts!
Happy end of 2017 everyone! Thank you for a wonderful year!